Carrie Trivedi currently serves as the Lead Behavior Specialist for Mix-EC: Multi Systems Inclusion Expansion in Early Childhood through the Yvonne and Schyler Moore Child Development Research Center at the University of South Carolina, College of Education. Previously, Carrie worked with School District Five of Lexington and Richland Counties as a 4K Behavior Coach. She is a proud graduate of the University of South Carolina, earning both a bachelor's in Experimental Psychology and a master's in Early Childhood Education. She resides in Chapin, South Carolina with her husband and two daughters.
Libby J. Ortmann is a National Board Certified Teacher (NBCT) with more than 30 years of experience in education. Libby earned both her B.A. and M.Ed from the University of South Carolina. She previously served as a middle school teacher, curriculum coach, and lead instructor for the state's alternative certification program. Currently, Libby is an Education Associate leading South Carolina's Collective Leadership Initiative.
Adadra Neville is a first year social studies teacher at Williston Elko Middle School. She is a graduate of the University of South Carolina, a member of the inaugural class of the Carolina Collaborative for Alternative Preparation(CarolinaCAP) and plans to continue her graduate studies in education. She is a Navy Blue Star Mother in memory of her late son Evan. She lives in her hometown of Williston, SC where she serves as a town councilwoman. Her family, with husband Ronnie, continues to grow with the recent addition of their first grandchild, Alice Lin.
Dottie Adams is a National Board Certified Teacher (NBCT) with 20 years of classroom experience teaching science, math, and STEM-related electives, all at the middle school level. Dottie has degrees in Early Childhood Education, Teaching Math and Science, and School Administration. She currently teaches 8th grade science at Hand Middle School in Richland County School District One in Columbia, SC, where she also serves as a Team Leader, Science Department Chair, Teacher Mentor and Evaluator.
Demetrius Williams is an elementary school computer lab aide with five years of classroom experience. She holds a B.A. in journalism from the University of South Carolina and an M.A. in Communication from Grand Canyon University and hopes to soon boast a certification in Elementary Education. Demetrius aspires to use her experience and knowledge to improve relationships within our education system. She believes much can be gained through meaningful communication and lifelong learning. Demetrius resides in Columbia, South Carolina, with her husband and two daughters.
Kristin Mumford is currently a resident in Carolina Transition to Teaching. She earned a B.A. in Art History from the College of Charleston and has a 30-year career in Retail Management. She is currently pursuing a master's degree in Education to become an Elementary Teacher. She plans to graduate from the University of SC in May of 2021 and begin her career in teaching in the Colleton County School District in August of 2021.
by Rhonda Jeffries, Terrance McAdoo & Michele Myers of the UofSC College of Education (find more details about these professors at https://sc.edu/study/colleges_schools/education/faculty-staff/index.php)
With teacher voice being a fundamental component of democracy, it is fitting that written teacher narratives, their perspectives through their stories, are featured in Education in a Democracy as professional development work supported by the National Network for Educational Renewal (NNER).
Stephanie Bailey has taught secondary science for 21 years. She was a 2017 Presidential Awards for
Excellence in Mathematics and Science Teaching finalist for South Carolina. She is currently working on
her dissertation focused on using social justice issues to frame scientific instruction with high school
students. You can follow her on Twitter @SBaileyinSC.
Roy Blakeney is an Assistant Principal at Dreher High School in Richland County School District One in
Columbia, South Carolina. He is responsible for recruiting and developing teachers, mentoring new
faculty, maintaining teacher certification, and evaluation of faculty. He has served as the Professional
Development School administrator in the University of South Carolina's partnership since 2002.
Matherine Dixon has been an educator for thirteen years and currently serves as a Literacy Coach in
Columbia, South Carolina. With the ambition to close the academic achievement gap in marginalized
communities as her motivation, Matherine is studying to obtain her doctorate in education at the
University of South Carolina.
Jessie Guest received her Ph.D. in Counselor Education and Supervision from the University of South
Carolina (UofSC). Jessie is a Licensed Mental Health Counselor, teaches graduate courses in the
Counselor Education Program at UofSC, and is the Program Manager of the Carolina Transition to
Teaching Residency Program focused on teacher preparation and retention in rural counties throughout
South Carolina.
After earning her degree in Special Education from Winthrop University, Bethany Reilly entered the
classroom and found her passion for working with students on the Autism Spectrum. Bethany has been
teaching for the past 14 years, working with students ranging from early childhood to elementary
special education. She continues to support the inclusion and acceptance of all students and teaches
diversity awareness school-wide with the Project Au-Some team at Harbison West Elementary in
Columbia, South Carolina.
Brandy Meyers is a 4th-5th grade teacher at Oak Pointe Elementary School in School District 5 of
Lexington and Richland Counties. Brandy received her undergraduate degree in Elementary Education and a
master's in Language and Literacy from the University of South Carolina. In 2021, she earned her doctorate
in Educational Practice and Innovation from the University of South Carolina. Brandy enjoys being at a
University of South Carolina PDS school and learning alongside her students, interns, and colleagues.
P. Ann Byrd serves as President & Partner of CTQ, a national nonprofit focused on advancing the collective
leadership of teachers and administrators working together to transform their profession. She spent 13 years teaching high schoolers (English Language Arts and Teacher Cadet) before joining CERRA's staff for 10 years at  Winthrop University, the last six as Executive Director. She earned National Board Certification in ELA/AYA (2000/2010) and also served six years as a member of the NBPTS Board of Directors. Ann holds a B.A. in English–Secondary Education and an Ed.D. in curriculum and instruction from the University of South Carolina. Her purpose-driven investment in collective leadership creates space for her to work alongside dedicated educators throughout the country to make schools better for all students.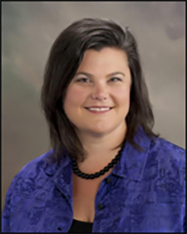 Cindy Van Buren has been an SC educator since 1988. She has previously served as the Deputy Superintendent for the Division of School Effectiveness for the South Carolina Department of Education, the Chair of the Department of Education at Newberry College, the Director of Teacher Education at Winthrop University, and as a high school administrator and teacher at Rock Hill High School. Since joining the staff in the College of Education at UofSC in 2015, she has dedicated her work to building and maintaining partnerships that improve the lives of teachers, students, schools and districts in SC. As assistant dean for Professional Partnerships in the College of Education at UofSC, she serves as the Director of the Center for Educational Partnerships and CarolinaCrED.
Debbie Jones is the Membership Relations Manager with Florence County Economic Development Partnership
Aisja Jones is a third-grade teacher at Killian STEAM Magnet Elementary, doctoral student at University of South Carolina, mentor teacher, and PDS Fellow.
Brooke Biery is a science teacher at Dutch Fork High School in Irmo, SC where she is also a PDS Fellow for UofSC in the Curriculum and Instruction Education Doctorate program.
Brooke Scott is a former 3rd grade and 4th grade teacher and Customized Learning Coach. She is now an administrator at Oak Pointe Elementary School in South Carolina.
Ruth Hill is a teacher at Sims Middle School in Union, South Carolina. She received a B.A. in Elementary Education and an M.A. in Gifted Education from Converse College in 1994 and 1998 respectively. Since her first day as a teacher through the present, her goal is to improve students' literacy and to create activities for family engagement. In 2004, she became affiliated with the Spartanburg Writing Project and credits her reading and writing growth to SWP. She is a proud wife, mother of three, and grandmother to eight grandchildren who are the subjects and inspiration for picture books and young adult novels she hopes to publish one day.
As Bilingual Regional Liaison for the Carolina Family Engagement Center, based out of the SC School Improvement Council in The University of South Carolina College of Education, Julia is passionate about ensuring that both English- and Spanish-speaking children and families whose lives are impacted by disabilities and complex developmental trauma have access to multiple systemic supports. As a clinically-licensed Social Worker, Julia has worked with children and adults with intellectual and developmental disabilities, as well as children impacted by developmental trauma. A Trust-Based Relational Intervention® (TBRI®) Practitioner, Julia has provided TBRI® Caregiver training for caregivers and professionals, both domestically and internationally. Please view her YouTube story!
Emmylou Todd, Coordinator for Special Education in Lexington Two, shares her leadership journey and the impact of her participation in the Education Leaders Experience (ELE), a leadership program sponsored by Colonial Life and coordinated and facilitated by UofSC. Read to learn more about what new leadership expectations Emmylou has set for herself.
Dr. Remona Jenkins is the Director of Teacher Quality and Staff Development for the Kershaw County School District. In that role, she guides staff development, alternative certification, the onboarding process for first year teachers, and recruitment efforts in the Kershaw County School District (KCSD).